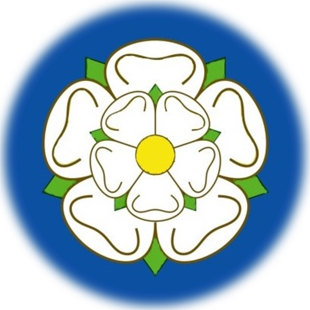 >
Yorkshire
A great place to start!
A big Yorkshire welcome to our expanding guide to the most scenically diverse region of the UK with Britain's favourite city at its heart.

Scroll down this page to get up to date with what is going on in Yorkshire and some of the newest additions to Yorkshire.guide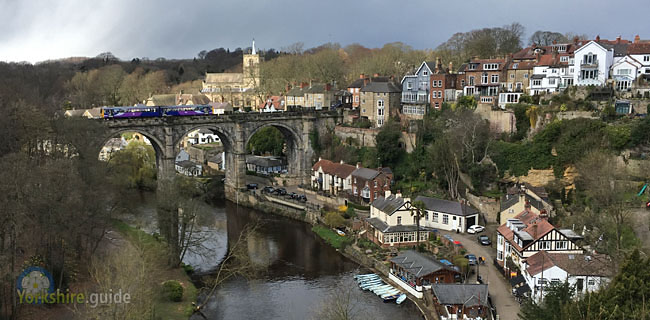 If you're new to Yorkshire see what it has to offer on our Introduction page.

---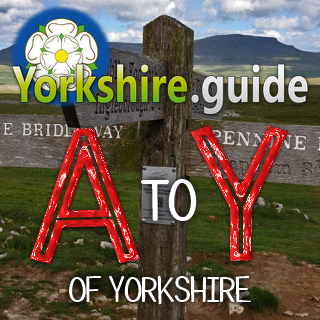 Our A to Y Gazetteer brings information about towns and cities and pinpoints villages on our unique Yorkshire map.

---

The Home button links you to the many other sections of Yorkshire.guide

---

And below, some of our newest items about Yorkshire issues and events in more detail .......


---
2020 Tour de Yorkshire routes announced
Halifax will again host the start of the final day Barnsley Beverley Skipton will host the start of Day 2 and see riders pass through on Day 4 Huddersfield Leeds Redcar is included in the Tour de Yorkshire for the first time as the Day 1 finish. Leyburn Routes of the 2020 Tour de Yorkshire have been announced with the first day set to see the men's race cyclists riding along much of the Yorkshire coast.

Day 1 on Thursday April 30 will start in East Riding county town Beverley and finish in Yorkshire's most northern seaside town Redcar.

The stage will take riders through Hornsea, Bridlington, Flamborough and Filey. Riders navigate around the edge of Scarborough via Cayton, East Ayton and Scalby before heading via Robin Hood's Bay, Whitby, Sandsend, Staithes and Saltburn-by-the-Sea to Redcar.

Day 2 on Friday May 1 will provide a long ride around the Yorkshire Dales for both the men and women on their stages from Skipton to Leyburn in North Yorkshire.

The ride will leave Skipton via Gargrave and Long Preston to Settle then continue through Stainforth, Horton in Ribblesdale, Ribblehead, Hawes, Muker, Gunnerside, Reeth and Grinton before taking routes across Bellerby Moor and Barden Moor and through rural areas to the edge of Patrick Brompton, taking an eastern approach via Constable Burton to reach Leyburn.

Day 3 on Saturday May 2 will head into some hilly Pennine moorland on a route from Barnsley in South Yorkshire to Huddersfield in West Yorkshire. This provides the third stage for the men and the final second stage for the women.

The route takes cyclists from Barnsley via Stainborough, Hood Green, Oxspring, Penistone, Thurlstone and Millhouse Green then over to Holmfirth. From there it's via Meltham, Marsden, Slaithwaite and Ripponden then to Sowerby Bridge and Hebden Bridge, where the rides will loop to the edge of Todmorden and back to Hebden Bridge before heading towards its nothernmost point at Oxenhope in the Worth Valley. After Queensbury, the ride skirts the edge of Halifax before heading via Southowram, Brighouse and Rastrick to Huddersfield.

Day 4 on Sunday May 3 the route will start and finish in West Yorkshire. The start and finish points for the final day of the men's race are again Halifax and Leeds.

The race rides out into the Yorkshire Dales and Nidderdale with a 'figure 8' route which sees the ride pass through Skipton and twice through Pateley Bridge, reaching as far north as Masham.

Also on the route from Halifax is Haworth, Oakworth, Sutton-in-Craven and Crosshills. After Skipton the route passes through Embsay, Burnsall, Appletreewick and via Greenhow Hill to Pateley Bridge. The loop from Pateley Bridge includes Lofthouse, Healey, Masham, Grewelthorpe and Kirkby Malzeard returning down the hill at Pateley Bridge. After going back up Greenhow Hill, the route heads towards Blubberhouses, Ilkley, Menston and Otley, then taking the Otley Old Road up Otley Chevin to head towards Leeds. The final section into Leeds is via Cookridge, West Park, Kirkstall, Armley and Burley Road.

Huddersfield, Leyburn, Redcar and Skipton will be hosting a finish or start for the first time this year.

More information can be found on the official

Tour de Yorkshire website.


Reduced service to London again this weekend
Any Yorkshire travellers wishing to get to London this weekend (January 18-19) will again find a reduced level of services to King's Cross. Work on an East Coast line upgrade is involving much work at the London station at weekends.

A reduced LNER service is operating through each day from York and Doncaster, but very few services will operate directly from other cities and towns to King's Cross and those that do may take longer than usual.

See more on this and other recent rail travel stories on our Rail travel page.



Rail



Yorkshire has big part to play in Rugby League World Cup
Huddersfield, birthplace of Rugby League Elland Road, Leeds, will hold a semi-final Bramall Lane, Sheffield Riverside Stadium, Middlesbrough Headingley Stadium, Leeds The draw took place on Thursday (January 16) for the Rugby League World Cup next year and Yorkshire stadiums will play a big part in the event.

The draw saw Samoa, France and Greece placed against England in Group A of the men's competition. In the women's competition, Papua New Guinea, Canada and Brazil are in England's group and in the wheelchair competition, Australia, Spain and Norway face England.

Games will be held in Doncaster, Huddersfield, Hull, Leeds, Middlesbrough, Sheffield and York.

Huddersfield, the birthplace of Rugby League, and the KCOM Stadium in Hull will host men's quarter-final matches.

Elland Road, in Leeds, will host a men's semi-final, the other being held at The Emirates Stadium, in London, before the finals of both men's and women's competitions at Old Trafford, in Manchester.

Doncaster will host three men's group games; Bramall Lane in Sheffield and the Riverside Stadium, Middlesbrough will each host one and Headingley Stadium in Leeds will have three men's games and two women's games, including the opening England women's game. There will be more women's action in York where The Community Stadium will host a group game and both women's semi-finals.


New plan for Leeds Bradford Airport terminal
Leeds Bradford Airport at Yeadon Leeds Bradford Airport at Yeadon in West Yorkshire has this Wednesday (January 15) announced a fresh plan for a new terminal building in place of its earlier proposals.

The new plan will propose an environmentally efficient three-storey terminal building on a new site within the airport boundary. The airport claims its more efficient and sustainable design would enable it to meet its target of net zero carbon emissions from airport operations by 2023.

The new building would offer improved shopping, restaurants and bars and better access. Its planned location is near the site of what is currently long-term parking at the eastern side of the airport and nearer to the proposed rail link. The Leeds to Harrogate railway runs just below ground in Bramhope Tunnel just half-a-mile from the new building.

If the plan is approved, the airport is aiming to start work before the end of 2020 to complete the terminal in early-2023. The new plan is due to be submitted to Leeds City Council in the Spring,


2020 map updates under way
We've started our 2020 programme of updating our unique Yorkshire.guide Map of Yorkshire, including even more details than ever before.

Camping and caravan sites are among tourist information which will show more clearly on the updated maps.

We have already updated maps along the Yorkshire coast, including extra detail maps of all the main seaside destinations.

Wensleydale in the Yorkshire Dales has also been given the new update, which will soon be rolled out across other areas in the coming weeks.



Map



New pages for Yorkshire villages and towns
Baildon We continued to add pages for Yorkshire's many towns and large villages thoughout last year and in 2020 many more will get their own distinct pages.

Our latest page is for Baildon an old West Yorkshire village recognised in recent years as having now grown into a town.

We also recently added two small villages featuring historic buildings, Appletreewick, in the Yorkshire Dales, and Fishlake, the village in South Yorkshire which hit the headlines towards the end of last year as homes were flooded after the River Don burst its banks.

Appletreewick Fishlake If you visit these pages regularly you can bookmark them as
Yorkshire.guide/Baildon
Yorkshire.guide/Appletreewick
or Yorkshire.guide/Fishlake

You will find many other Yorkshire cities, towns and villages in our Yorkshire A to Y Gazetteer.



Baildon

Appletreewick

Fishlake




Add your event to our diary
Are you organising a major event in Yorkshire?
Let us know about it on our new easier to use events diary page.



Events diary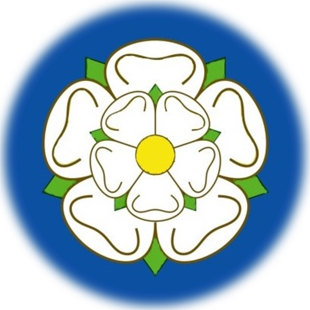 Do you know your Yorkshire?

Can you name the seven cities of Yorkshire?
Which were the first three to be recognised as cities?
For the answers see: Seven cities
---

How about the seven largest towns and cities of Yorkshire?
For the answer see: Largest towns and cities
---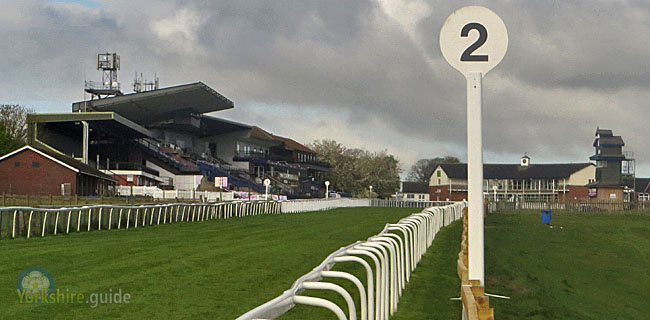 Where are the nine horse racecourses of Yorkshire?
Which of them stages the world's oldest classic race?
For the answers see: Racecourses
---

Which were the five highest-placed Yorkshire football teams in the 2018-19 season? End of season promotions and relegations saw which four Yorkshire teams moving in or out of the Championship?
To find the answers see: Yorkshire football
---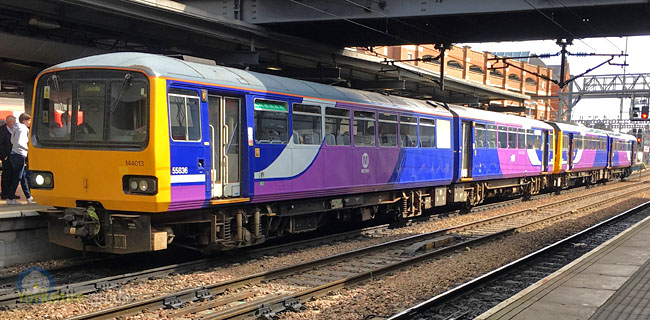 If a board game was to feature Yorkshire's four busiest railway stations, which would they be?
For the answer see: Railway stations
---

How many of Yorkshire's five highest mountains can you name?
For the answer see: Highest mountains
---

Where were the eight start and finish locations for the 2019 Tour de Yorkshire cycle races?
For the answer see: Tour de Yorkshire 2019
---

Based on district local authorities, where are the seven largest populations in Yorkshire?
For the answer see: Populations

The HS2 effect
Busy commuter trains will reach HS2 at Leeds With the cost of HS2 now estimated to be at least the official £56bn and now possibly £30bn more than that, the value of a high speed railway to the vast Yorkshire region with its many population centres continues to come under scrutiny. That now includes a government review and a decision on whether work will proceed on this scheme is now expected following the December 2019 election.

Our Yorkshire.guide study, The HS2 Effect, has for the first time assessed the effect of building HS2 on each of the cities and major towns in the Yorkshire region, including those major centres the designed HS2 route completely ignores. On each home page for the biggest cities and towns in Yorkshire, we have added one of three simple ratings based on convenience and time saved over present-day services if travelling to London. You can read about the study in more detail at:



The HS2 effect



On Ilkla Moor Baht 'at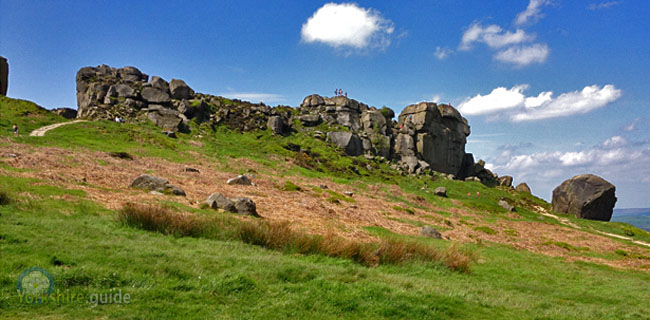 If you're from Yorkshire you will probably recognise our background picture as the Cow and Calf Rocks on Ilkley Moor, famous as the location of the Yorkshire dialect anthem "On Ilkla Moor Baht 'at". More on Ilkley.


Recent Yorkshire news topics
Archived:
---
Pacers in 2020: Northern continues to operate bus-based trains of the 1980s beyond their expiry date.

---
News archive 2019: News from 2019.

---
News archive 2018: News from 2018.

---
News archive 2017: News from 2017.

---
Also in Yorkshire.guide
Home
Travel
Places to visit
Webcam
Map
Film locations
---