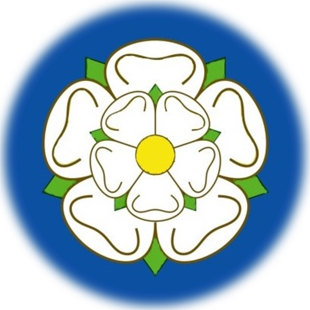 >
Yorkshire
A great place to start!
A big Yorkshire welcome to our expanding guide to the most scenically diverse region of the UK with Britain's favourite city at its heart.

Scroll down this page to get up to date with what is going on in Yorkshire and some of the newest additions to Yorkshire.guide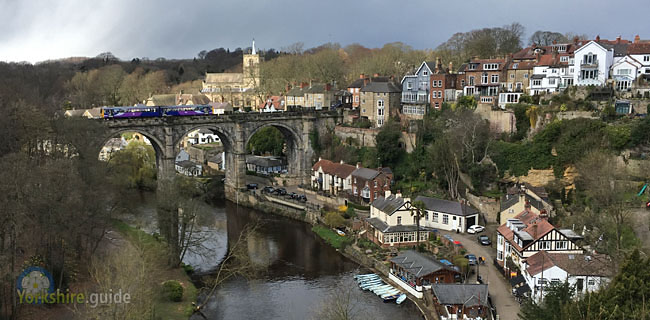 If you're new to Yorkshire see what it has to offer on our Introduction page.

---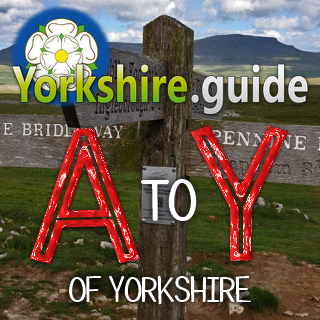 We have now added more than 1,000 places to our A to Y Gazetteer of Yorkshire. We've listed the cities and towns and now many of the villages, with links to pages providing more information or to pinpoint villages on our unique Yorkshire map.

---

The Home button links you to the many other sections of Yorkshire.guide

---

And below, some of our newest items about Yorkshire issues and events in more detail .......


---
Yorkshire heritage opened up
Hundreds of places around Yorkshire are opening up as part of the national Heritage Open Days event taking place over 10 days until Sunday September 20.

Many heritage properties not normally open to the public are made free to explore during the festival and there are also guided tours of heritage areas and special free events at some of the heritage sites which normally open their doors, including historic houses, churches and museums.

Because of Covid-19 restrictions many events will require pre-booking and have restricred numbers this year and a few places will be offering online alternatives to live visits.


You can find out more about events and properties open at the Heritage Open Days website at Heritage Open Days
September at the seaside
Saltburn-by-the-Sea is a Blue Flag beach in 2020. The beach beneath West Cliff at Whitby is a Blue Flag beach in 2020. Scarborough's North Bay is a Blue Flag beach in 2020. Runswick Bay was named Britain's Best Beach 2020 by The Sunday Times The beach at Hornsea is a Blue Flag beach in 2020. The Yorkshire seaside continues to provide popular destinations on sunny days in September with its four international Blue Flag beaches, a dozen places with Seaside Awards and a village judged to have Britain's Best Beach in 2020.

With some vast stretches of beaches and seaside villages, there is plenty of space to be enjoyed away from the main town centres.

Pick your own vast beach or quieter resort from those all along the Yorkshire coast, featured on our Seaside page.



Seaside
Yorkshire.guide/seaside
So why has the city of Leeds escaped the West Yorkshire lockdown?
Leeds second spike is higher than first Positive Covid-19 tests are rocketing out of control in West Yorkshire's biggest city Leeds.

Since early August, actual numbers of positive tests per week in Leeds metropolitan district have shot up to the worst in West Yorkshire, overtaking Bradford which had persistently high infection rates through the summer.

Cases per 100,000 population is a figure widely used by Government, but one which dilutes indication of the impact of infection rates in densely-populated cities.

Even using the cases per 100,000 rate, Leeds (75.5) now comes only behind Bradford (97.5) within West Yorkshire and is way ahead of both Calderdale (59.5) and Kirklees (60.4) according to official figures.

Yet as household mixing measures are extended across all of Calderdale, Bradford and Kirklees again from next Tuesday, Leeds has been left out of speacial measures.

Find out more on our Covid-19 update page.



Covid-19 update


If you need the latest official UK government information on Coronavirus (Covid-19), including links to NHS advice and to what you currently can and cannot do in England today, it can be found at this

GOV.UK - Coronavirus webpage.

New rail timetables and engineering work
Trains will only operate as far as Nunthorpe station during engineering work on the Esk Valley line Northern made timetable changes on Monday September 14 as a frequent normality was restored to some routes while others were left at April's 'key worker' levels. Some other operators had introduced changes a week earlier.

After the service from Middlesborough to Whitby was restored to six trains per day each way on Monday, from this Friday (September 18) there will be no trains at all along the Esk Valley during nine days during engineering work. Trains will operate between Nunthorpe, Middlesbrough and beyond, but passengers are urged to check timetables. There will be no trains to Great Ayton, Battersby and Esk Valley stations to Whitby until September 28. A bus replacement service will operate direct between Middlesbrough and Whitby, while a minibus replacement will meander to all stations along the line.

Grand Central provides a useful service to stations between Bradford, Halifax, Wakefield and Doncaster before trains head off to London A further change to timetables comes on Sunday (September 20) when Grand Central completes the restoration of its usual services with an extra train (four on Sundays/five Monday to Saturday) on its Sunderland to London route, calling at Northallerton, Thirsk and York. There will also be a fourth train daily from Bradford Interchange via Halifax to London. Although Grand Central seat reservations are now required, the service may also provide support for any passengers looking to get between Mirfield and Wakefield after Northern failed to restore any more than three trains a day to the previously hourly service on its Huddersfield - Mirfield - Wakefield Kirkgate route, recently extended also to Normanton and Castleford.

Find out more about the latest changes at our Timetable changes page. See the changes on our updated interactive Rail map of Yorkshire.



Timetable changes



Glorious gardens at Yorkshire's historic houses
Nunnington Hall Yorkshire has a huge number of historic houses. These range from stately homes and country houses to more modest dwellings associated with some of Yorkshire's best known characters of the past.

Some houses have reopened following closures due to Covid-19 restrictions, but in many places there are glorious gardens and extensive parkland to be explored even where the house itself has had to remain closed for now.

Wentworth Woodhouse Temple Newsam House You can find some of Yorkshire's greatest homes on our Historic houses page, where there are also links to the house website so that you can find out just what is open and when, the latest ticket arrangements and special measures that are in place.

You will also find many others if you dip into our Gazetteer and check out the places to visit section of our city and town pages.



Historic houses
Back in steam
Steam on the Keighley and Worth Valley Railway Yorkshire's heritage railways are back in action with many of them forming trains of compartment carriages as they operate socially-distanced services. Find out what each line is offering by following the links on our heritage railways page.



Heritage railways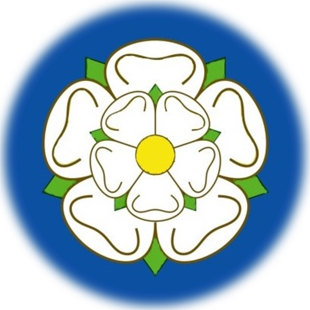 Do you know your Yorkshire?

Can you name the seven cities of Yorkshire?
Which were the first three to be recognised as cities?
For the answers see: Seven cities
---

How about the seven largest towns and cities of Yorkshire?
For the answer see: Largest towns and cities
---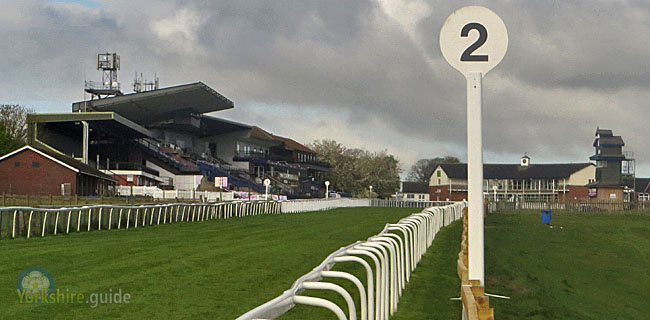 Where are the nine horse racecourses of Yorkshire?
Which of them stages the world's oldest classic race?
For the answers see: Racecourses
---

Which were the five highest-placed Yorkshire football teams in the 2019-20 season? End of season promotions and relegations saw which three Yorkshire teams moving in or out of the Championship?
To find the answers see: Yorkshire football
---

If a board game was to feature Yorkshire's four busiest railway stations, which would they be?
For the answer see: Railway stations
---

How many of Yorkshire's five highest mountains can you name?
For the answer see: Highest mountains
---

Where were the eight start and finish locations for the 2019 Tour de Yorkshire cycle races?
For the answer see: Tour de Yorkshire 2019
---

Based on district local authorities, where are the seven largest populations in Yorkshire?
For the answer see: Populations

On Ilkla Moor Baht 'at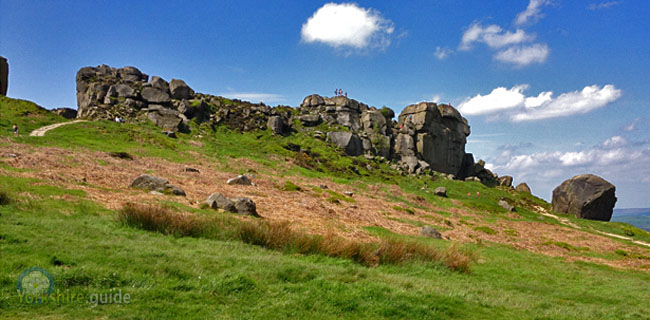 If you're from Yorkshire you will probably recognise our background picture as the Cow and Calf Rocks on Ilkley Moor, famous as the location of the Yorkshire dialect anthem "On Ilkla Moor Baht 'at". More on Ilkley.


Recent Yorkshire news topics
Championship champions 2020 : Leeds United to join Sheffield United in Premier League

---
Rail upgrade funding: £589m for long-awaited upgrade to main Trans-Pennine line

---
Rugby League museum plan: Another national museum for Yorkshire

---
Rugby League World Cup 2021: Yorkshire has big part to play


---
Archived:
Moorland fire: Fire risk reminder after big blaze at Peak District beauty spot

---
Nightingale Hospital: Harrogate Convention Centre conversion for Covid-19 patients

---
Doncaster airport link: Airport rail connection plan submitted to government

---
Northern Trains takeover: Northern now run by UK government

---
Storm Dennis: A menace, but Yorkshire escapes flooding repeat

---
HS2 green signal: First phase for HS2 but North now to consider 'integrated plan'.

---
Storm Ciara: High winds, flooding and overflowing reservoirs.

---
Northern lose rail franchise: Government to take over services from March.

---
New airport plan: Leeds Bradford Airport has plan for new terminal building in place of earlier proposals.

---
Pacers in 2020: Northern continues to operate bus-based trains of the 1980s beyond their expiry date.

---
News archive 2019: News from 2019.

---
News archive 2018: News from 2018.

---
News archive 2017: News from 2017.

---
Also in Yorkshire.guide
Home
Travel
Places to visit
Webcam
Map
Film locations
---