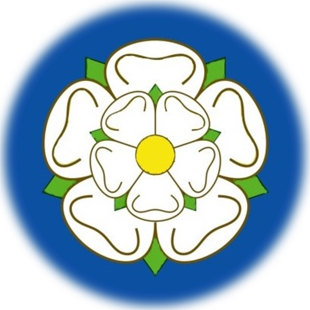 Yorkshire
A great place to start!
A big Yorkshire welcome to our expanding guide to the most scenically diverse region of the UK with Britain's favourite city at its heart.
Scroll down this page to get up to date with what is going on in Yorkshire and some of the newest additions to Yorkshire.guide
---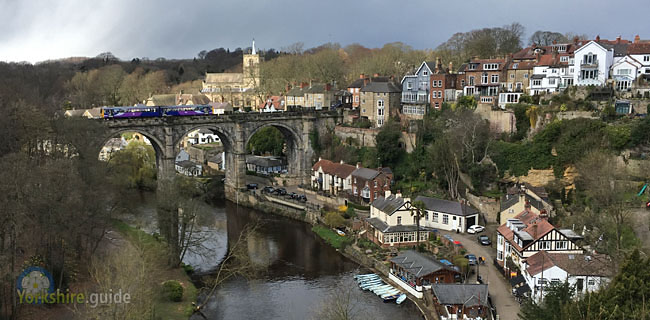 If you're new to Yorkshire see what it has to offer on our Introduction page.

---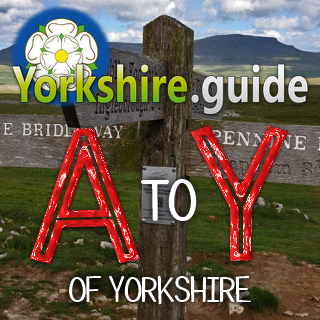 Our A to Y Gazetteer brings information about towns and cities and pinpoints villages on our unique Yorkshire map.

---

The Home button links you to the many other sections of Yorkshire.guide

---

And below, some of our newest items about Yorkshire issues and events in more detail .......


---
Yorkshire hosts UCI Road World Championships cycling
The Yorkshire 2019 Paracycling International on Saturday The streets of Harrogate will see plenty of cycling action this week Harrogate will be the main centre of the UCI event and will provide all the finishes
Yorkshire hosts the Union Cycliste Internationale (UCI) Road World Championships starting with the Yorkshire 2019 Para-Cycling International on Saturday (September 21).

Harrogate will be the main base throughout the UCI event, which continues to Sunday September 29. The North Yorkshire town will host all its finishes.

The finishes in Harrogate dictate that the cyclists will see less of Yorkshire than on the annual Tour de Yorkshire cycling events. They will nevertheless have some spectacular and challenging routes including sections which have been used for the Tour de Yorkshire.

Harrogate is the finish line for all this week's races The CTC has roots in Harrogate Harrogate was where the UK's Cycling Touring Club was formed in 1878 as the Bicycle Touring Club, and the international event will be a fitting 140th anniversary celebration. The UCI, the world governing body for sports cycling, was formed 22 years later, in 1900.

Routes
Details of routes and a links to further information can be found on our UCI cycling page.



UCI cycling



Sculpture Park festival nears its end
A number of the current exhibitions at the Yorkshire Sculpture Park at West Bretton reach their end before the end of September.

Among them are sculptures by Turner-prize-winning artist Damien Hirst in the park's Deer Park and near its new The Weston building, situated near the park's eastern entrance. The sculptures are there as part of Yorkshire Sculpture International 2019, a 100-day festival continuing until September 29.

Find out more through our Yorkshire Sculpture Park page.


Scarborough on TV
The real Scarborough Scarborough is hitting our TV screens in a new comedy series which is simply named after the North Yorkshire seaside town.

"Scarborough" has been created by Hull-born writer Derren Litten, previously the creator of the ITV series "Benidorm".

The series is being shown on BBC1 on Fridays at 9.30pm.

The comedy series follows the lives, loves and karaoke of a handful of Scarborough residents.

While there are plenty of attractive clips of Scarborough between scenes and some location shooting in the town, some scenes were not even in Yorkshire but, sadly, in a street in Stockport, Greater Manchester. The hair salon Geraldine's of Scarborough is actually a shop in Great Underbank in Stockport.

Title scenes were filmed in Scarborough in June and Bridlington even gets a mention in the sixth and final episode of the series.



Scarborough



Discover Yorkshire castles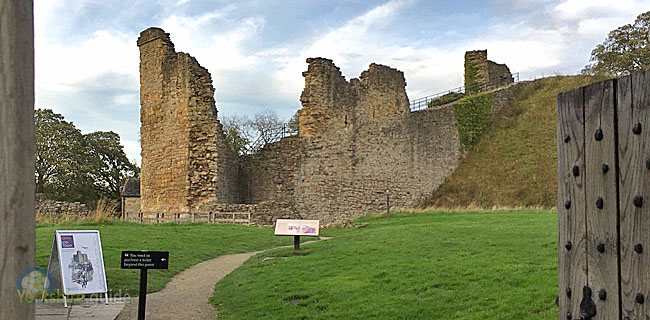 Yorkshire is a region of fine stone castles, rich in their history as homes in times of peace and strongholds in times of civil war.

Some still dominate the landscape while others lay in ruins in what today seem inconspicuous locations.



Castles



Add your event to our diary
Are you organising a major event in Yorkshire?
Let us know about it on our new easier to use events diary page.



Events diary



The HS2 effect
Busy commuter trains would be needed to get to a separate HS2 station at Leeds With the cost of HS2 now estimated to be at least the official £56bn and now possibly £30bn more than that, the value of a high speed railway to the vast Yorkshire region with its many population centres continues to come under scrutiny, which will now include a government review.

Our Yorkshire.guide study, The HS2 Effect, has for the first time assessed the effect of building HS2 on each of the cities and major towns in the Yorkshire region, including those major centres the current HS2 route design completely ignores.

On each home page for the biggest cities and towns in Yorkshire, we have added one of three simple ratings based on convenience and time saved over present-day services if travelling to London.

See the results near the travel section of our pages for: Barnsley Bradford Doncaster Halifax Harrogate Huddersfield Leeds Kingston upon Hull Middlesbrough Rotherham Scarborough Selby Sheffield Wakefield and York

Read more about our study at:



The HS2 effect



Yorkshire airports among best in country
Robin Hood Airport - Third in UK for punctuality Yorkshire airports are among the top five in the UK for minimum delays, according to statistics for 2018 published by the Civil Aviation Authority.

Leeds Bradford Airport - Fifth in UK for punctuality Doncaster Sheffield (Robin Hood) Airport came in third across the whole UK with an average delay of 12 min 1 sec, while Leeds Bradford airport was fifth with an average delay of 12 min 45 sec.

The other airports in the top five were: 1 Belfast (George Best) Airport - 9 min 5 sec; 2 Liverpool (John Lennon) Airport - 10 min 50 sec; and 4 Bournemouth Airport - 12 min 30 sec.



Airports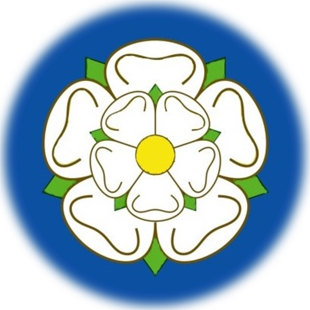 Do you know your Yorkshire?

Can you name the seven cities of Yorkshire?
For the answer see: Seven cities
---

How about the seven largest towns and cities of Yorkshire?
For the answer see: Largest towns and cities
---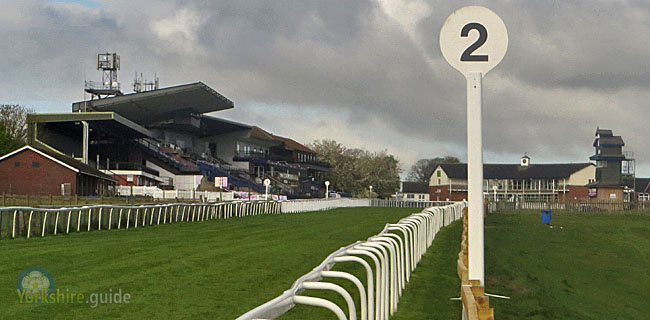 Where are the nine horse racecourses of Yorkshire?
For the answer see: Racecourses
---

Which are the seven highest-placed Yorkshire football teams in the 2018-19 season?
For the answer see: Yorkshire football
---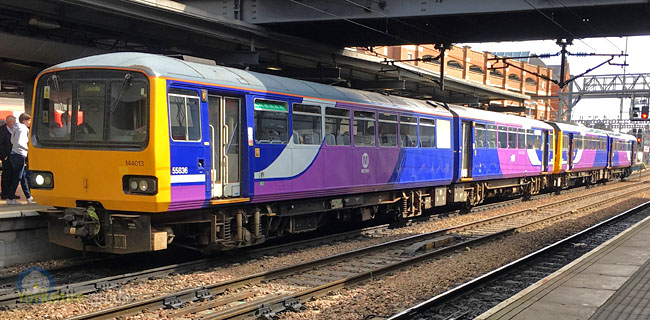 Which are Yorkshire's 10 busiest railway stations?
For the answer see: Railway stations
---

How many of Yorkshire's five highest mountains can you name?
For the answer see: Highest mountains
---

Where were the eight start and finish locations for the 2019 Tour de Yorkshire cycle races?
For the answer see: Tour de Yorkshire 2019
---

Based on district local authorities, where are the seven largest populations in Yorkshire?
For the answer see: Populations

On Ilkla Moor Baht 'at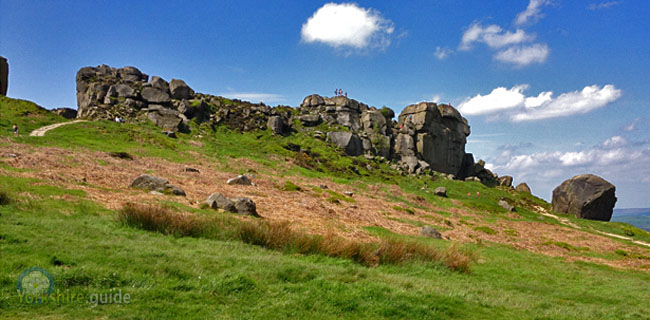 If you're from Yorkshire you will probably recognise our background picture as the Cow and Calf Rocks on Ilkley Moor, famous as the location of the Yorkshire dialect anthem "On Ilkla Moor Baht 'at". More on Ilkley.


Recent Yorkshire news topics ...
Archived:
East Midlands Railway: Further rail franchise for Dutch state-owned railway company.

---
Northern's new trains: Diesel and electric trains arriving to help Pacer retirement.

---
Gentleman Jack: The real locations behind the TV drama.

---
European Parliament election 2019: Six Yorkshire representatives in Europe elected.

---
Sheffield United promotion: Sheffield United are sole Yorkshire hope in Premier League.

---
Azuma: New trains introduced on LNER services from Leeds and Hull.

---
Tour de Yorkshire 2019: Unwavering support for major cycling event.

---
Election 2019: Results of district council elections in Yorkshire.

---
Best Places to Live 2019: York continues to impress Sunday Times judges.

---
Stronger towns: Doubts over welcome £1.6bn boost for towns.

---
Moors fire warning: Major blaze after unusually high February temperatures.

---
Congested roads 2019: 'Leeds' congestion is not in Leeds

---
RL World Cup 2021: Yorkshire to play big part in Rugby League World Cup

---
Rail satisfaction - Autumn 2018: Dismal performance from Yorkshire rail operators.

---
Cities Outlook 2019: Seven Yorkshire cities and city-sized towns among national jobs growth top-ten.

---
News archive 2018: News from 2018.

---
News archive 2017: News from 2017.

---
Also in Yorkshire.guide
Home
Travel
Places to visit
Webcam
Map
---