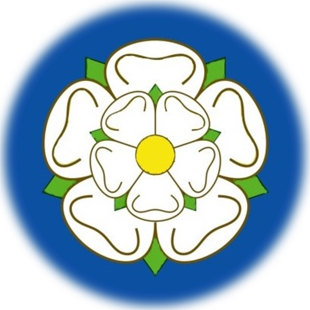 >
Yorkshire
A great place to start!
A big Yorkshire welcome to our expanding guide to the most scenically diverse region of the UK with Britain's favourite city at its heart.

Scroll down this page to get up to date with what is going on in Yorkshire and some of the newest additions to Yorkshire.guide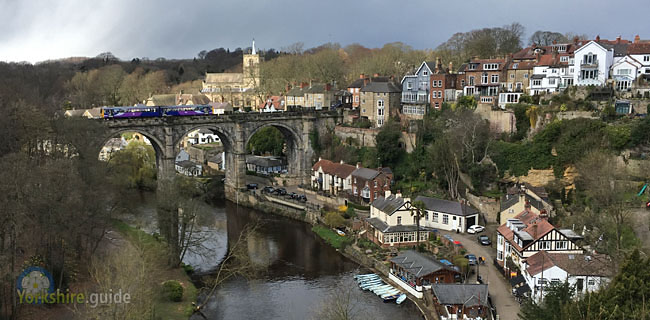 If you're new to Yorkshire see what it has to offer on our Introduction page.

---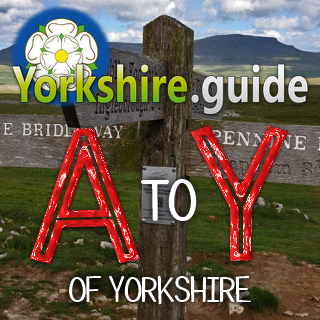 Our A to Y Gazetteer brings information about towns and cities and pinpoints villages on our unique Yorkshire map.

---

The Home button links you to the many other sections of Yorkshire.guide

---

And below, some of our newest items about Yorkshire issues and events in more detail .......


---
Still helping you to plan ahead
Look to the future with our Places to Go section As you are possibly already well aware, many of the attractions described in Yorkshire.guide are currently closed as part of efforts to prevent the spread of Coronavirus (Covid-19). We hope you will be able to enjoy visiting these later in the year, but indications within the guide indicating, for instance, that an attraction is open from April relates to what normally happens each year rather than the present situation. Clicking on the links within the guide to the attraction operator's own website may be able to provide more specific information. Most, however, are closed at present and the general advice at this time is against activities that would cause social contact and that you must stay at home if anyone in your household suspects they have the Coronavirus. The government is now telling everyone to stay at home and to only go outside for food, health reasons or essential work.

While you are waiting for attractions to reopen, why not take a look at Places to go or make up your own virtual tour of Yorkshire through our A to Y Gazetteer.

If you need the latest official UK government information on Coronavirus (Covid-19), including a link to NHS advice, it can be found at this

GOV.UK - Coronavirus webpage.



British Summer Time
Clocks moved forward from 1am Greenwich Mean Time to 2am British Summer Time in the early hours of Sunday morning (March 29).

The clock which was featured for our reminder is at All Saints' Church, Spofforth, North Yorkshire.


Remote moors and dramatic coast
This week we focus on the North York Moors National Park, in North Yorkshire.

One of the three National Parks of Yorkshire, it offers some amazing scenery across its wide expanse of remote heather moorland stretching to its dramatic Heritage Coast.



North York Moors



Check adjustments to key worker timetables

Bus and train operators have been adjusting their timetables aimed at reducing services while still providing some public transport for the wide range of key workers still having to go about their daily jobs.

Passengers whose travel is essential are advised to check new timetables and journey planners for services from Monday (March 30). They may need to alter their usual travel times if they wish to travel their usual route, but many of the busiest routes have an hourly service most hours during daytime.

Government-run rail operator Northern introduced new Key Worker Timetables last week, but some have been adjusted, including the introduction of a small number of peak time trains on the Huddersfield - Deighton - Mirfield - Wakefield Kirkgate - Normanton - Castleford route, which had been left without a service last week and outside peak times still requires a detour of 90 minutes via Leeds for Huddersfield to Wakefield Kirkgate rather than the usual 25 minute direct journey.

Other rail operators are also providing only a skeleton service.

On the north TransPennine route through Leeds and Huddersfield to Manchester there will be an hourly fast train and an hourly train calling at all stations. The fast train will be either a service from Newcastle, or occasionally Edinburgh, or the service from Scarborough and will operate to Liverpool. The service from Redcar Central and Middlesbrough will operate to York or Leeds.

On the south TransPennine route, through Doncaster and Sheffield, services are two-hourly between Cleethorpes and Manchester Piccadilly.

People are being told to travel only if essential, but there are still a high number of key workers in Yorkshire, including not only health and social care workers and the emergency services, but also those working in the food production and supply chain, pharmaceuticals, chemicals and fuel supply, cleaning and protective equipment suppliers, the maintenance of utilities, postal workers and banking staff, to name just some.



Many bus operators are changing special timetables from Monday (March 30) with weekday routes switching to timetables based around a Sunday frequency but with additional services where demand has been higher and starting and finishing at usual weekday times.

Most areas have been operating a Saturday-based timetable for the past week, except the East Yorkshire bus company which had already based services on a Sunday timetable with special timetables on routes which do not normally have a Sunday service.



Tram services in Sheffield and Rotherham in South Yorkshire are also affected by changes.


More information
Timetables for those routes Northern is still operating for key workers in some locations are at this Northern - Key Worker Timetables webpage.
Updates of cancelled school bus services in West Yorkshire for those still attending as children of key workers, can be found at this Metro - School bus services webpage.
Travel information in North Yorkshire can be found at this North Yorkshire County Council website.
East Yorkshire Motor Services bus travel information can be found at the East Yorkshire website.

Other useful links, including operators in the Tees Valley and York can be found on our Bus travel page and train information links can be found via our Rail travel page.


TV spotlight
The Old Bridge at Ripponden in West Yorkshire was featured in the latest series Yorkshire has recently been back in the TV spotlight as the drama "Last Tango In Halifax" returned to our screens for a four-part series 5 on BBC1 which concluded on Sunday March 15.

The series, created by Huddersfield-born writer Sally Wainwright, has featured several scenes in and around the Calder Valley and West Yorkshire town of its title and also in Ilkley and Bridlington. Last Tango does, however, dance around for its locations and, unfortunately, some of them are at the wrong side of the Pennines!

Find out more about this and other TV series and films featuring Yorkshire on our Film locations page.



Film locations



Yorkshire's super resorts and beaches
Saltburn-by-the-Sea joined Whitby in gaining a 2019 Blue Flag award Yorkshire's super resorts and seaside villages continued to have a huge number of Seaside Award winning beaches in 2019 while two beaches at Saltburn-by-the-Sea and Whitby also met the stringent criteria of the international Blue Flag Award.

Whitby also has an international Blue Flag The 2020 award results are not likely to be known until May, but Yorkshire has always set a high seaside standard with 16 beaches on the Yorkshire coast having won Keep Britain Tidy Seaside Awards in 2019.

Find out more about Yorkshire's coastal destinations on our Seaside page.



Seaside
Yorkshire.guide/seaside
2020 Tour de Yorkshire postponed
Halifax was to again host the start of the final day Redcar was in the Tour de Yorkshire for the first time as Day 1 finish.
The 2020 Tour de Yorkshire is among the sporting casualties of the Covid-19 coronavirus outbreak as organisers make safety their number one priority.

The Tour was scheduled to be held over four days between April 30 and May 3 with women's races on the middle two days, but has now been postponed.

Organisers are working to find alternative dates in the international cycling calendar for the races to take place.

More information can be found on the official

Tour de Yorkshire website.


Yorkshire has big part to play in Rugby League World Cup
Huddersfield, birthplace of Rugby League Elland Road, Leeds, will hold a semi-final Bramall Lane, Sheffield Riverside Stadium, Middlesbrough Headingley Stadium, Leeds The draw took place on Thursday January 16 for the Rugby League World Cup next year and Yorkshire stadiums will play a big part in the event.

See more at RL World Cup 2021


2020 map updates under way
We've started our 2020 programme of updating our unique Yorkshire.guide Map of Yorkshire, including even more details than ever before.

Camping and caravan sites are among tourist information which will show more clearly on the updated maps.

We have already updated maps along the Yorkshire coast, including extra detail maps of all the main seaside destinations.

Wensleydale in the Yorkshire Dales has also been given the new update, which will soon be rolled out across other areas in the coming weeks.



Map
Yorkshire.guide/map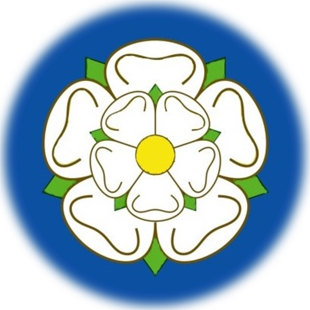 Do you know your Yorkshire?

Can you name the seven cities of Yorkshire?
Which were the first three to be recognised as cities?
For the answers see: Seven cities
---

How about the seven largest towns and cities of Yorkshire?
For the answer see: Largest towns and cities
---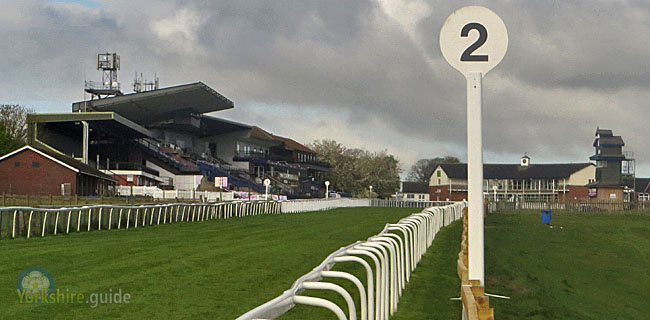 Where are the nine horse racecourses of Yorkshire?
Which of them stages the world's oldest classic race?
For the answers see: Racecourses
---

Which were the five highest-placed Yorkshire football teams in the 2018-19 season? End of season promotions and relegations saw which four Yorkshire teams moving in or out of the Championship?
To find the answers see: Yorkshire football
---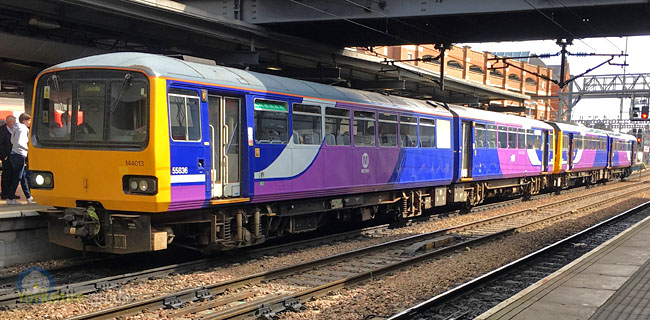 If a board game was to feature Yorkshire's four busiest railway stations, which would they be?
For the answer see: Railway stations
---

How many of Yorkshire's five highest mountains can you name?
For the answer see: Highest mountains
---

Where were the eight start and finish locations for the 2019 Tour de Yorkshire cycle races?
For the answer see: Tour de Yorkshire 2019
---

Based on district local authorities, where are the seven largest populations in Yorkshire?
For the answer see: Populations

On Ilkla Moor Baht 'at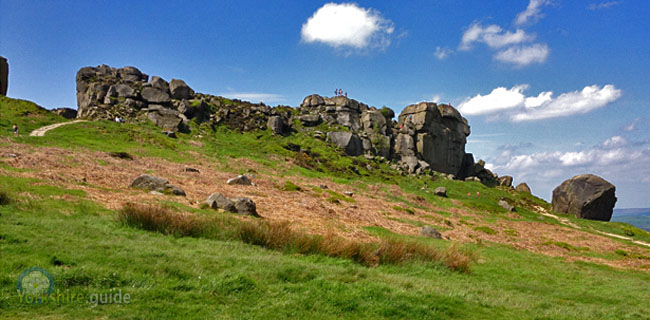 If you're from Yorkshire you will probably recognise our background picture as the Cow and Calf Rocks on Ilkley Moor, famous as the location of the Yorkshire dialect anthem "On Ilkla Moor Baht 'at". More on Ilkley.


Recent Yorkshire news topics
Doncaster airport link: Airport rail connection plan submitted to government

---
Northern Trains takeover: Northern now run by UK government

---
Storm Dennis: A menace, but Yorkshire escapes flooding repeat

---
HS2 green signal: First phase for HS2 but North now to consider 'integrated plan'.

---
Storm Ciara: High winds, flooding and overflowing reservoirs.

---
Northern lose rail franchise: Government to take over services from March.

---
New airport plan: Leeds Bradford Airport has plan for new terminal building in place of earlier proposals.

---
Archived:
Pacers in 2020: Northern continues to operate bus-based trains of the 1980s beyond their expiry date.

---
News archive 2019: News from 2019.

---
News archive 2018: News from 2018.

---
News archive 2017: News from 2017.

---
Also in Yorkshire.guide
Home
Travel
Places to visit
Webcam
Map
Film locations
---