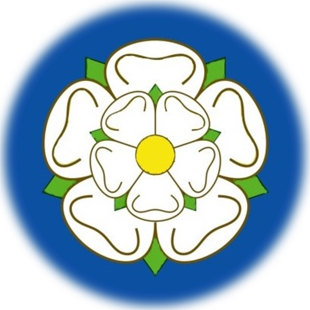 >
Yorkshire
A great place to start!
A big Yorkshire welcome to our expanding guide to the most scenically diverse region of the UK with Britain's favourite city at its heart.

Scroll down this page to get up to date with what is going on in Yorkshire and some of the newest additions to Yorkshire.guide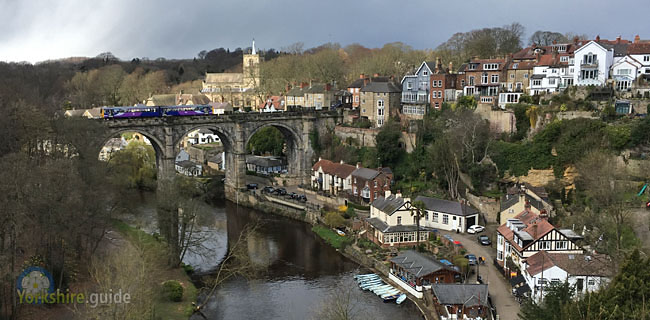 If you're new to Yorkshire see what it has to offer on our Introduction page.

---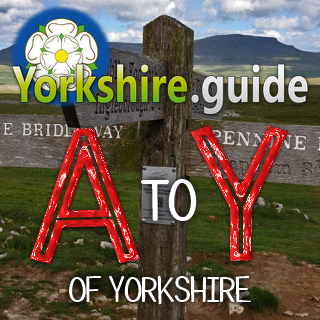 Our A to Y Gazetteer brings information about towns and cities and pinpoints villages on our unique Yorkshire map.

---

The Home button links you to the many other sections of Yorkshire.guide

---

And below, some of our newest items about Yorkshire issues and events in more detail .......


---
Countdown to Christmas
York - Market and St Nicholas Fair York We're well into December and the countdown to Christmas is well under way.

There have already been many Christmas fairs and markets in cities, towns and villages and there are more yet to come, with some of the larger markets continuing right up until Christmas.

One of those is the St Nicholas Fair in Yorkshire's principal city York. The historic city streets come alive with market stalls, sparkling lights, the smells of roast chestnuts and mulled wine and festive treats, many of them produced here in Yorkshire. The fair continues every day up until Sunday December 22.

Otley Parish Church Other festive events this week include the Otley Christmas Tree Festival, being held from Wednesday (December 11) until Saturday (December 14) at Otley Parish Church in the West Yorkshire town. Forty charities and community groups will each decorate a tree inside the church. Entry is free, but the good causes are hoping that donations will be made. Find out more at the

Otley Christmas Tree Festival website.


Yorkshire seats turn Conservative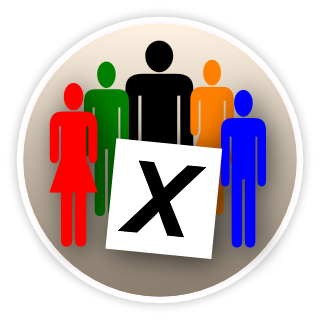 The Conservative Party gained several Yorkshire seats from Labour as they won a substantial overall majority in the 2019 General Election.

Yorkshire seats taken from Labour were Colne Valley, Dewsbury, Don Valley, Keighley, Redcar, Rother Valley and Wakefield and also the part-Yorkshire seats of Bishop Auckland and Stockton South. Another Conservative win was Penistone and Stocksbridge, which was a Labour win at the last election before the past MP's changes of party ended with the Liberal Democrats.

Despite their gains, the Conservatives were driven into third place behind the Brexit Party in the Labour held seats of Barnsley Central and Barnsley East.

Find the results in 60 Yorkshire constituencies on our Election 2019 page.



Election 2019



Delayed new trains means last-minute cuts to new timetables
A new five-coach Transpennine Expess Nova 3 train bound for Scarborough and a new Northern Class 195 three-car diesel, both built by CAF of Spain, at Huddersfield Further delays in the introduction of new trains together with staff training will mean an amended timetable cancelling trains from the expected new timetables being introduced on Sunday (December 15), it has been revealed.

The new timetables should see more of the long-awaited Nova 1 and Nova 3 trains which have started to appear on TransPennine Express (TPE) services over the last couple of months, but there has been a delay in the delivery of some of these trains.

New railway timetables from Sunday (December 15) were to see TransPennine Express services extended to provide a new hourly direct rail service between Yorkshire and the Scottish capital Edinburgh.

But many of these Liverpool to Edinburgh journeys are being cancelled under an amended timetable until January 5.

While some direct services to Edinburgh and beyond already operate from Sheffield, Doncaster, Wakefield Westgate, Leeds, York and Northallerton with either Cross Country or LNER, the new TransPennine Express service arriving across the Pennines from Liverpool and Manchester will now also provide new direct services from Huddersfield and more trains from Leeds and York.

Going further: Yorkshire seaside town Redcar Capital destination: Edinburgh in Scotland Another new direct destination will be the Yorkshire seaside and racecourse town of Redcar. It too will have an hourly direct service from many parts of Yorkshire when the TransPennine Express service which currently runs to Middlesbrough is extended to Redcar Central in the new timetable.

At Middlesbrough, Northern will be operating two more journeys per day on the Esk Valley line to Whitby.

A Nova 1 train, this one still unliveried, heads through Yorkshire towards Newcastle The TransPennine Express Edinburgh service will be operated by its Nova 1 trains, built by Japanese company Hitachi, which has been importing trains from Japan and Italy as production at its UK facility at Newton Aycliffe, County Durham was already at full capacity. They are similar to LNER's Azuma trains built there, but made up into five-car sets with bi-mode diesel or electric operation and bigger diesel tanks to cope with stretches of the trans-Pennine hills which have not yet been electrified. Hull Trains have also started to use similar five-coach trains, but these will be named Paragon after the station in Hull.

A Nova 3 train is pushed by its diesel locomotive The Nova 3 trains are sets of five carriages with a streamlined end built by CAF, of Spain, and are hauled or pushed by smartly-painted Class 68 diesel locomotives, which also originate from Spain. The locomotives are a type that have been used for both freight and passenger services in the UK for the past five years.

Northern also has new trains being built by Spanish company CAF, including Class 195 diesel sets and Class 331 electric sets. Their introduction, originally intended to remove the 1980s bus-like Pacer trains from the system by the end of this year, is also behind the original schedule. On November 22, Northern announced this week that 35 of the 101 planned trains were now in service and it is now citing May 2020 as the expected date for completion of the roll-out of the new trains.

An LNER Azuma train Timetable changes on LNER services include an increase in London services from Harrogate from one to six a day as new Azuma trains are introduced linking the North Yorkshire town to the East Coast Main Line.

Travellers in western parts of Yorkshire have a brand new operator if their journey takes them on to the West Coast Main Line. Virgin Trains franchise there came to an end on December 8, a week ahead of the timetable changes, to be replaced by new operator Avanti West Coast, which is a partnership between First Group and Trenitalia, a subsidiary of the Italian government-owned railway. The UK government's privatised railway system sees it awarded the franchise until 2031, which means it expects to ultimately operate the first HS2 services.



Who operates rail services in Yorkshire? See our Rail travel page.
Yorkshire's cycling towns for 2020 announced
Barnsley Beverley Halifax Huddersfield Leeds Leyburn Redcar Skipton Scarborough The Tour de Yorkshire has announced its eight start and finish locations for 2020, including some new locations as well as some of the more popular venues of past years' events.

Four of them Barnsley, Beverley, Halifax and Leeds have been host locations for the Tour de Yorkshire before, but four towns, Huddersfield, Leyburn, Redcar and Skipton will host a start or finish for the first time.

Cyclists have previously had fleeting glimpses of Huddersfield, in West Yorkshire, as they sped along its ring road on their way towards a mountainous ride up Holme Moss in the Tour de France in 2014. Many miles of the districts and villages around Huddersfield were also visited by the Tour de Yorkshire in 2017 as the race avoided its town centre but did provide a quick look at the town's landmark tower at Castle Hill.

Just outside the eastern edge of the Yorkshire Dales, the town of Leyburn, in North Yorkshire, is also no stranger to the Tour, having cheered riders of the Tour de France through in 2014 and Tour de Yorkshire riders in 2018.

In the north east of Yorkshire, Redcar will be seeing Tour de Yorkshire action for the first time. The race should bring a big boost to the Yorkshire town more used to seeing horse racing and which in recent years has lacked some of the seaside events promoted in the coastal towns which are inside the government's Yorkshire and the Humber region.

The market town of Skipton, in North Yorkshire, at the southern gateway to the Yorkshire Dales has surprisingly never hosted a start or finish, but has seen a regular stream of competition cyclists pass through on the 2014 Tour de France, three Tours de Yorkshire and the 2019 UCI World Championships.

The event next year will be held between Thursday April 30 and Sunday May 3. The full routes will be announced on January 17, 2020.

More information can be found on the

Tour de Yorkshire website.


Add your event to our diary
Are you organising a major event in Yorkshire?
Let us know about it on our new easier to use events diary page.



Events diary



The HS2 effect
Busy commuter trains will reach HS2 at Leeds With the cost of HS2 now estimated to be at least the official £56bn and now possibly £30bn more than that, the value of a high speed railway to the vast Yorkshire region with its many population centres continues to come under scrutiny. That now includes a government review and a decision on whether work will proceed on this scheme will come after the December 2019 election.

Our Yorkshire.guide study, The HS2 Effect, has for the first time assessed the effect of building HS2 on each of the cities and major towns in the Yorkshire region, including those major centres the designed HS2 route completely ignores. On each home page for the biggest cities and towns in Yorkshire, we have added one of three simple ratings based on convenience and time saved over present-day services if travelling to London. You can read about the study in more detail at:



The HS2 effect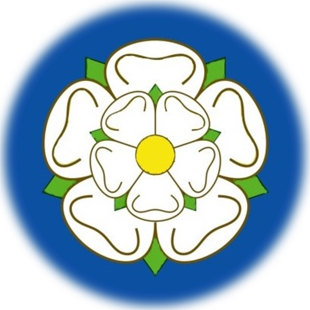 Do you know your Yorkshire?

Can you name the seven cities of Yorkshire?
Which were the first three to be recognised as cities?
For the answers see: Seven cities
---

How about the seven largest towns and cities of Yorkshire?
For the answer see: Largest towns and cities
---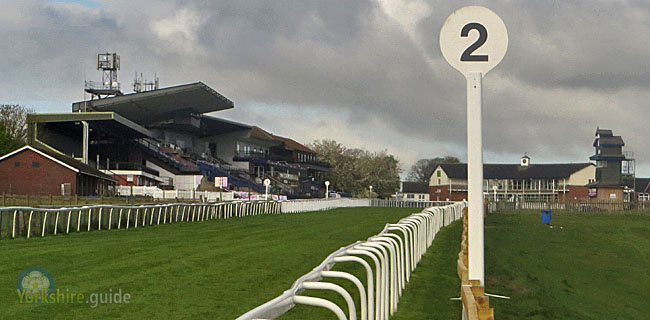 Where are the nine horse racecourses of Yorkshire?
Which of them stages the world's oldest classic race?
For the answers see: Racecourses
---

Which were the five highest-placed Yorkshire football teams in the 2018-19 season? End of season promotions and relegations saw which four Yorkshire teams moving in or out of the Championship?
To find the answers see: Yorkshire football
---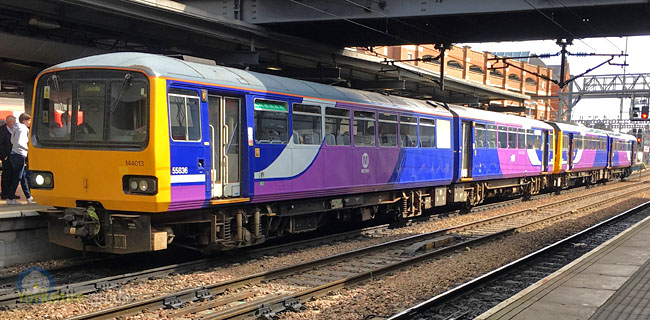 If a board game was to feature Yorkshire's four busiest railway stations, which would they be?
For the answer see: Railway stations
---

How many of Yorkshire's five highest mountains can you name?
For the answer see: Highest mountains
---

Where were the eight start and finish locations for the 2019 Tour de Yorkshire cycle races?
For the answer see: Tour de Yorkshire 2019
---

Based on district local authorities, where are the seven largest populations in Yorkshire?
For the answer see: Populations

On Ilkla Moor Baht 'at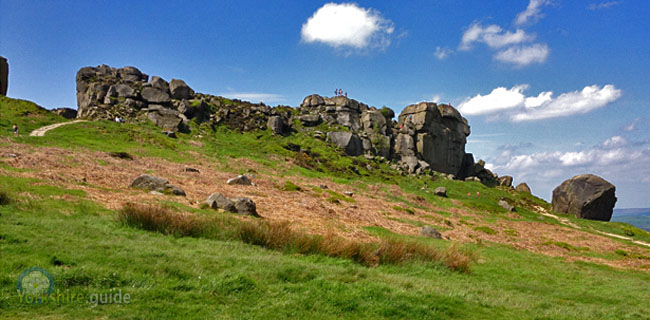 If you're from Yorkshire you will probably recognise our background picture as the Cow and Calf Rocks on Ilkley Moor, famous as the location of the Yorkshire dialect anthem "On Ilkla Moor Baht 'at". More on Ilkley.


Recent Yorkshire news topics
Archived:
River Don floods: Homes flooded for more than a week.

---
East Midlands Railway: Further rail franchise for Dutch state-owned railway company.

---
Northern's new trains: Diesel and electric trains arriving to help Pacer retirement.

---
Gentleman Jack: The real locations behind the TV drama.

---
Airport punctuality: Yorkshire airports among best in country

---
European Parliament election 2019: Six Yorkshire representatives in Europe elected.

---
Sheffield United promotion: Sheffield United are sole Yorkshire hope in Premier League.

---
Azuma: New trains introduced on LNER services from Leeds and Hull.

---
Tour de Yorkshire 2019: Unwavering support for major cycling event.

---
Election 2019: Results of district council elections in Yorkshire.

---
Best Places to Live 2019: York continues to impress Sunday Times judges.

---
Stronger towns: Doubts over welcome £1.6bn boost for towns.

---
Moors fire warning: Major blaze after unusually high February temperatures.

---
Congested roads 2019: 'Leeds' congestion is not in Leeds

---
RL World Cup 2021: Yorkshire to play big part in Rugby League World Cup

---
Rail satisfaction - Autumn 2018: Dismal performance from Yorkshire rail operators.

---
Cities Outlook 2019: Seven Yorkshire cities and city-sized towns among national jobs growth top-ten.

---
News archive 2018: News from 2018.

---
News archive 2017: News from 2017.

---
Also in Yorkshire.guide
Home
Travel
Places to visit
Webcam
Map
---