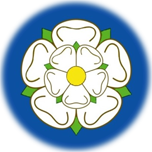 The highest mountains in Yorkshire
There could be some debate about which the top five are here, so for good measure we've included the top eight.
This makes sure we've included the highest fell in the historic county of Yorkshire which is now in County Durham; one which depends on your definition of what should be considered a summit across high moorland which rises in a number of places; and also the lowest of the three peaks of the Yorkshire Three Peaks challenge.
1
Mickle Fell
Historic Yorkshire's highest point is in a part of the North Riding of Yorkshire transferred to County Durham in local government reorganisation in 1974. Access is limited because of a firing range. It is the only mountain in the list not in the modern County of North Yorkshire and the Yorkshire Dales National Park, although it is in the North Pennines Area of Outstanding Natural Beauty.

⮝ 788m

2,585 ft

2
Whernside
The highest of Yorkshire's famous Three Peaks was the highest point of the historic West Riding of Yorkshire. It is now the highest point of the modern county of North Yorkshire and the peak is also now a border with Cumbria.

⮝ 736m

2,415ft

3
Ingleborough
The second highest of the Yorkshire Three Peaks has a broad plateau summit, once the location of an Iron Age hill fort.

⮝ 723m

2,372 ft

4
Great Shunner Fell
The Pennine Way crosses the summit of this moor between the heads of Wensleydale and Swaledale in North Yorkshire.

⮝ 716m

2,349 ft

5
High Seat
High Seat is on the boundary of North Yorkshire and Cumbria. It is debatable whether it should appear in this list or not and that depends on what defines a summit. Unlike all others in this list it is not a 'Marilyn' which requires it to have a prominence of 150 metres above its surroundings. High Seat only has a prominence of 112 metres. It might therefore be seen to be a subsidiary top of the fourth-placed Great Shunner Fell, although that is around four miles distant. High Seat is, however, defined as a 'Hewitt', being over 2,000ft (609.6m) and with a prominence of 30 metres or more.

⮝ 709m

2,326 ft

6
Great Whernside
Not to be confused with the higher Whernside, Great Whernside rises to the east of Kettlewell and is the watershed between Wharfedale and Nidderdale.

⮝ 704m

2,310 ft

7
Buckden Pike
At the head of Wharfedale, Buckden Pike offers fine views of other Yorkshire Dales peaks. To the south of the summit is a cross in memory of five Polish airmen who died when their Wellington bomber crashed there in 1942.

⮝ 702m

2,302ft

8
Pen y Ghent
Although not quite reaching the 700 metres or more of those listed above, Pen y Ghent is the third highest of Yorkshire's famous Three Peaks. Situated between Ribblesdale and Littondale, the fell is a watershed between England's east and west coasts.

⮝ 694m

2,277ft

Also in Yorkshire.guide
Home
Travel
Yorkshire Dales
---
>