Members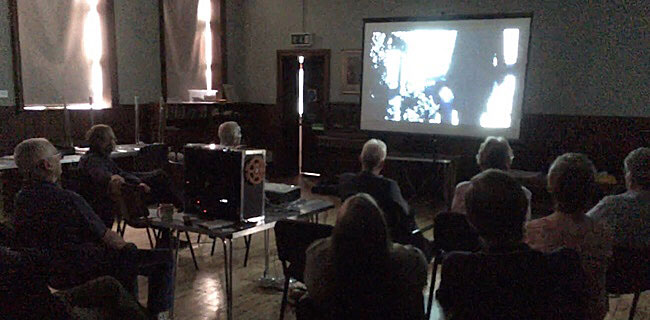 Following our Annual General Meeting on April 29 we have now resumed meetings at 2pm on the second Friday of the month at The Friends Meeting House, 34, Church Street, Paddock, Huddersfield, HD1 4TR. Details of upcoming meetings can be found on our
Home
page.
The first of the meetings at the new venue was on Friday May 13 when Trevor Spencer showed a programme covering the early history of films and introduced the equipment being used at our new venue.
On Saturday May 28, the much delayed presentation of awards from our 2019-20 Competition took place at our annual dinner at Outlane Golf Club. Details of award winners can be found on our
Awards
page. The winning films were shown at our meetings on Friday June 10 and Friday July 8.
At our Annual General Meeting in April it was agreed to make a £10,000 donation from club funds to local hospice charity The Kirkwood and the
cheque presentation
took place at our meeting on June 10.
Club member Robert Lorrimer also picked up the trophy he won in the
Yorkshire Movie Makers competition
at the meeting.
The club will be welcoming ideas contributed by members for future meetings and the AGM resolved to hold Extraordinary General Meetings, open to all, in place of the traditional election of ordinary members of the committee this year.
Chairman's Challenge
The Chairman's Challenge theme for this year has now been set as "Local Scene", which should provide scope for plenty of ideas without necessarily needing to travel very far.
Home
Awards
Donation
YMM winner