Members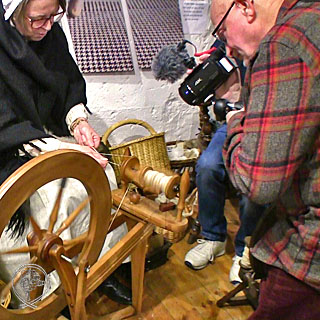 Most members were present in the cosy surroundings of Colne Valley Museum on December 2 to discuss the resumption of meetings and future club activities.
Dates were set for the next three meetings early in 2022, the showing of films from our 2020 annual competition on January 13 and February 10 and between these dates, on January 27, was to be held an Annual General Meeting. These were planned at Colne Valley Museum.
The meeting concluded with the showing of one of Trevor Spencer's personal films in which our late long-serving secretary and president Joan Spencer was remembered.
Since that time, with concern about the Omicron variant of Covid-19, an emailed letter has been sent to members temporarily suspending meetings until further notice. This includes the dates set for January and February which will be rearranged to other dates.
Home